I just wanted to give you guys a heads up because I couldn't find any information about this on the forum.
On 5/15/10 on my way NJMP, the locking pin that holds the axle pin to my rear axle failed, leaving the axle pin to move freely or fall out. I was extremely lucky and arrived at the track with the axle pin still in place. Had the axle pin fallen out, my bike would have surely fallen off my open trailer, resulting in major damage to my bike and whatever it would have hit. If I had continued driving, the axle pin would have eventually fallen out of place.
The axle pin locking pin was of the push-button type. I contacted Pit-Bull yesterday explaining the failure of the pin and they acknowledged the problem. Apparently there is a 1-2% failure rate for this type of locking pin and they anticipate it increasing over time. They are replacing them for free for whoever asks for them. They shipped them out to me the same day.
Please check your Pit-Bull Trailer Restraint System axle pin locking pins. If you have the push-button type, you may want to get them replaced for free from PitBull.
I don't know how the new pins look like, but I'm going to assume they look like this: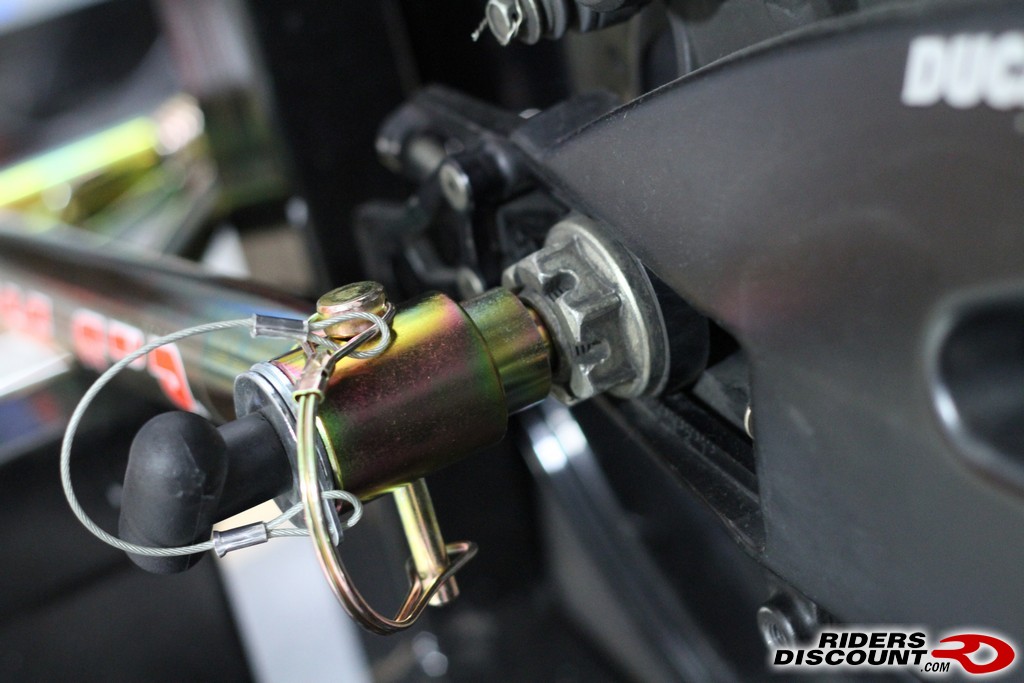 Or like this:
The ones that failed on me looked like this:
I hope this helps someone