Have several REAR wheels from the Erion Racing race team used on their FX bikes. They are currently set up for 03-06 Honda 600rr but can be set up for nearly any other variation with the proper spacers. Please don't ask me how to do this as its impossible to tell over the internet. Any competent machinist can sort this out for you with wheel and bike present.
There are no sprocket carriers with the wheels. These can be purchased from many places off the net, or maybe you currently run Marchesini wheels and already have a carrier. Forget where i heard this from but recall hearing someone mention that the 5 spoke wheels use a ducati sprocket carrier and brake rotor. I've never tried this so not sure just how true that may be. However, the sprocket carrier from the 749/999 looks to be a possible match.
Either way, i don't have sprocket carriers to provide. Consider the purchase of the wheels as owning a part of history. Hang em up in your garage for conversation pieces, make clocks out of them, or do what you wish. All rims are still in good shape and can be utilized on a bike again if you so chose to.
I have several different widths. For the 5 spoke i have 6 inch and 6.25 inch widths. For the 10 spoke i have 5.75 inch and 6 inch widths.
300 shipped for the 10 spoke
200 shipped for the 5 spoke
or make offer for multiple purchase.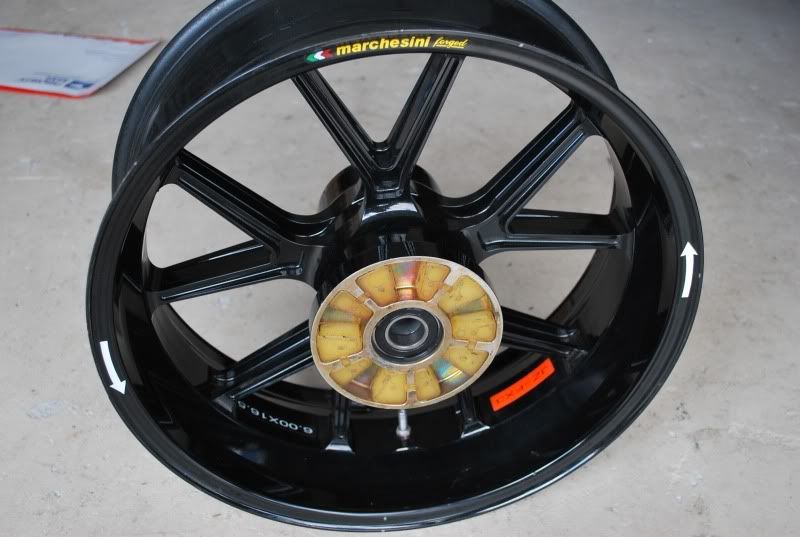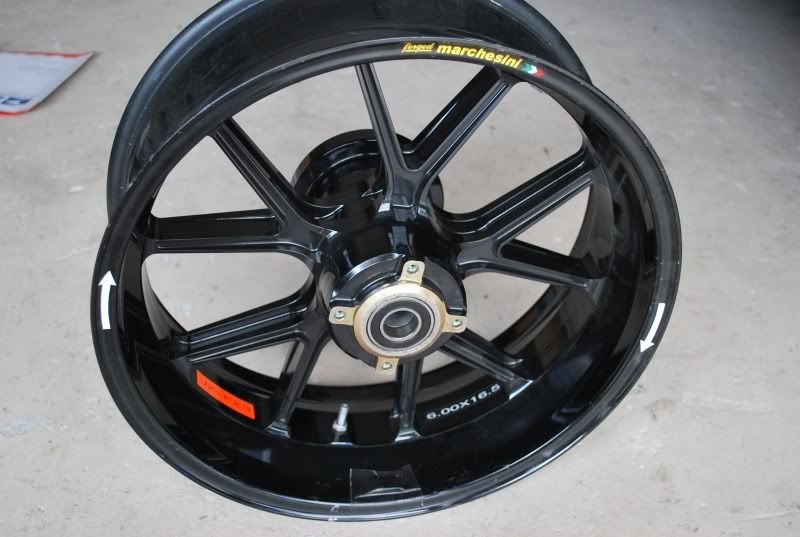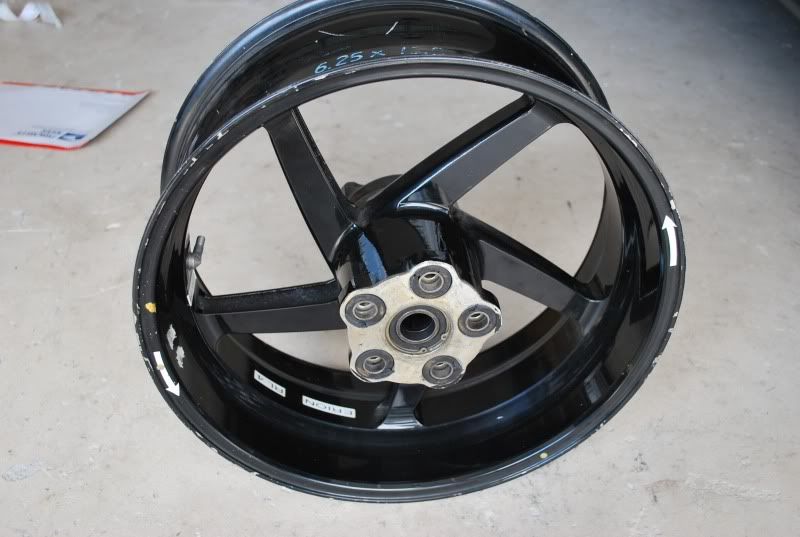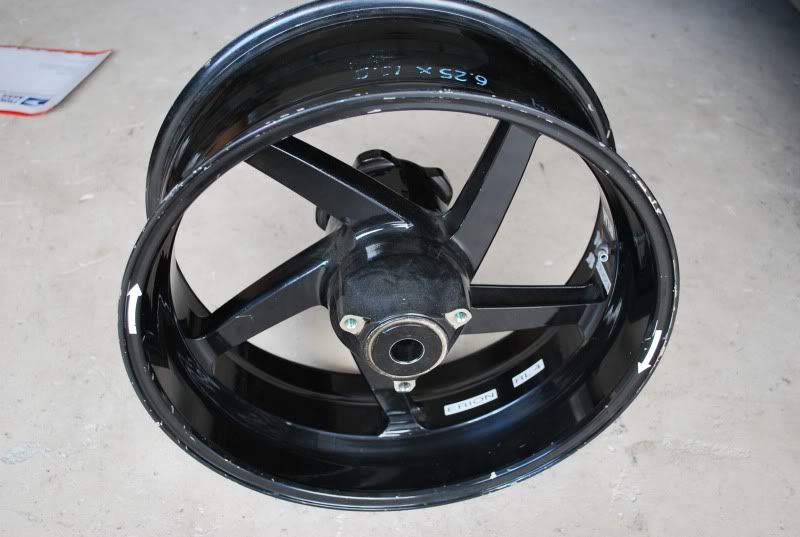 Odd man(rotor) out is this braking race rotor specifically for the Marchesini 10 spoke wheels. The wheels are SBK thus have their own specific bolt pattern for the rotor. Now there may be a bolt pattern out there which is the same, but i am unaware of what that might be. Rotor can be sold for 60 bucks shipped.