Have numerous Marchesini forged magnesium race rims(16.5) as well as some Brembo rear race rotors. These rims were either used by Ten Kate Racing or Erion Racing. They come just as you see in the pictures. All are in perfectly good operating condition with the only blems being minor cosmetics around the lips from tire changes. While the rims were set up and used for the Honda 600rr bikes these are the standard Marchesini superbike race rims. (03/04 specifically--05/06 are the same too...might be the same for 07+ but don't know for sure). With the correct spacers they can be fitted to just about any bike. When contacting me about a rim(s) please use the item number listed with each part.
Shipping is not included-----will need your zip code to figure a shipped total.
IF THE PICTURE OF THE ITEM IS STILL UP THEN THE ITEM IS STILL AVAILABLE.
EDIT: Because apparently it wasn't crystal clear the first time....SBK rims fitted to Honda 600rr, BUT FITMENT TO OTHER BIKES IS FOR YOU AND/OR YOUR MACHINIST TO FIGURE OUT. Its not hard to do, but i can't help with that because i'm not in possession of your rim/bike nor am i the one going to be machining the spacers.
What you see listed is all that is available.
XB01-R-5 (6.25 width)..............400-------NEW PRICE 300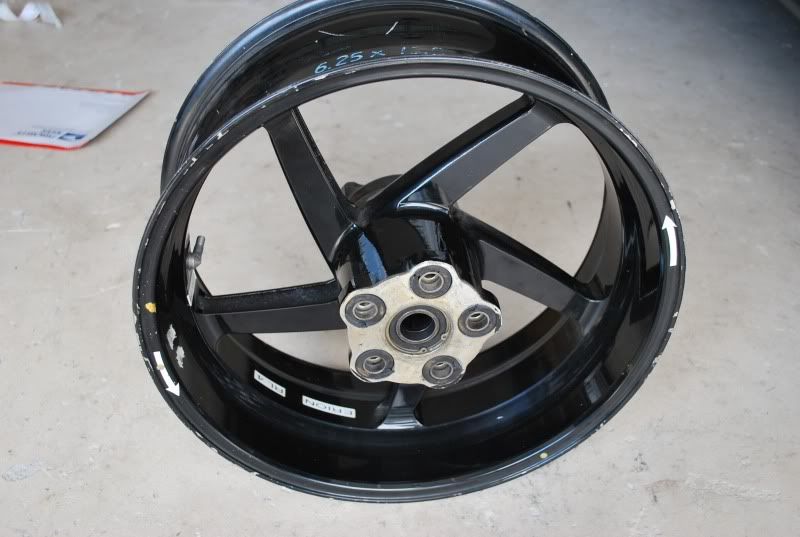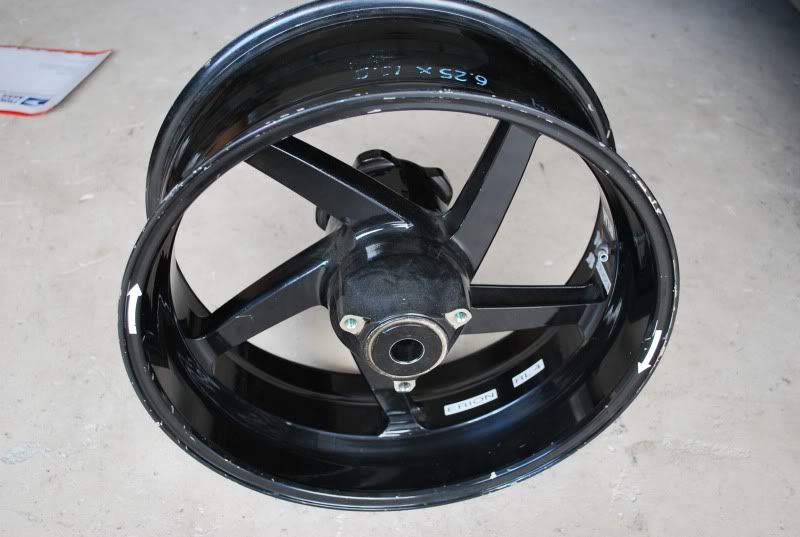 XB09-R-5 (6.25 width)..............400-----NEW PRICE 300------------SOLD
XB10-R-5 (6.00 width)..............400------NEW PRICE 300